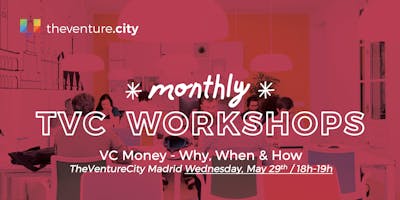 TVC Workshop: VC Money - Why, When & How
VC Money - Why, When & How
ABOUT THE WORKSHOP
In this practical session you will discover, with Andy Areitio, Fund Partner at TheVentureCity, the keys to raise local or international capital for your start-up according to their characteristics, needs and situation. What to do and what NOT to do!
Among other topics we will explore the different types of sources available and which are the most convenient, how to plan the time horizon, the best ways to access investors and how to manage the relationship. We will also see how to manage the documentation and necessary procedures throughout the entire process.
LANGUAGE: ENGLISH
ABOUT THE SPEAKER
Fund Partner - Andy Areitio: Andy Areitio is passionate about building the future with software and innovative business models. He is a partner at the $100-m early-stage fund of TheVentureCity. Prior that, with a full scholarship from R. Areces Foundation, he earnt an MBA from INSEAD, where he concentrated on Venture Capital and Data Science. He is a 2x founder and has worked in Strategy Consulting and Finance in Europe and Asia.